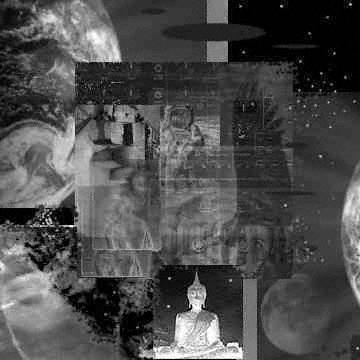 This image is also a digital graphic that shows the ancient
beliefs beside the modern.

This digital picture is based on the "Montauk" legend.What efforts have been made to rend time and space? To penetrate the mystery of the past and to allow Humans to travel between worlds? Is the Montauk story true? This image speculates on the idea that Humans have probed into the unknown with results out of this world.